There is some confusion out there as to what the exact definition is for a website that is mobile friendly. Let's shed some light, and add clarity on this topic.
Just because your website framework is one that is "responsive" does not necessarily make your website optimized for mobile devices. Above all, we believe that your mobile experience should be as good as your desktop experience.
Firstly, you should not have to go about zooming in and out of a website to browse it on your mobile phone. Everything should be formatted so that it is the perfect size. For instance, such that you can browse it with just a flick of a thumb.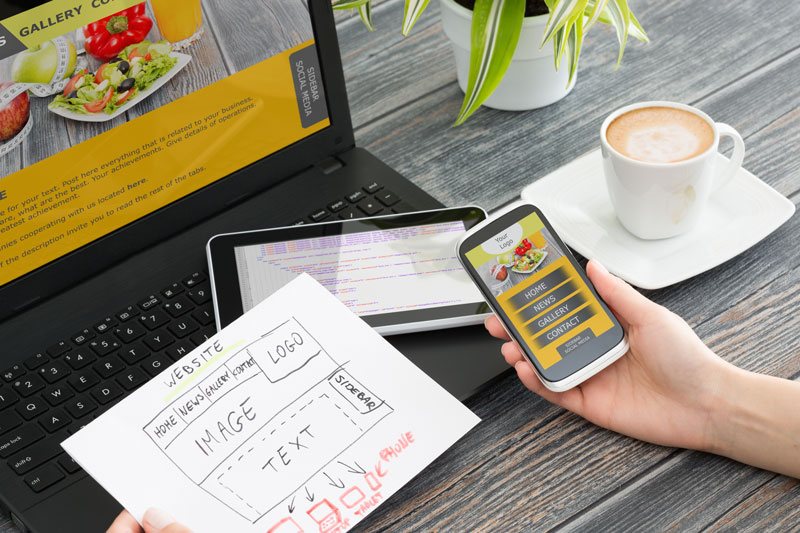 Secondly, whether it is a phone number, a form or map link, it should all function seamlessly and with minimal fuss. Phone numbers should just dial on click, forms should be short and easily filled out via voice command. Your direction should open up via a maps app.
In addition, galleries should scale and swipe flawlessly, you should have mobile scaled functional share icons. Further, you should have a mobile floating menu that is easily accessible at all times.
Mobile browser search is taking over desktop search in most industries today. If you don't have a modern seamless mobile experience, you are losing out on half of the traffic. Consequently, your desktop rankings will also suffer if your mobile experience is subpar.
Optimizing your mobile experience is bound to drive more traffic to your store and make it easier for those clients to leave awesome customer reviews.